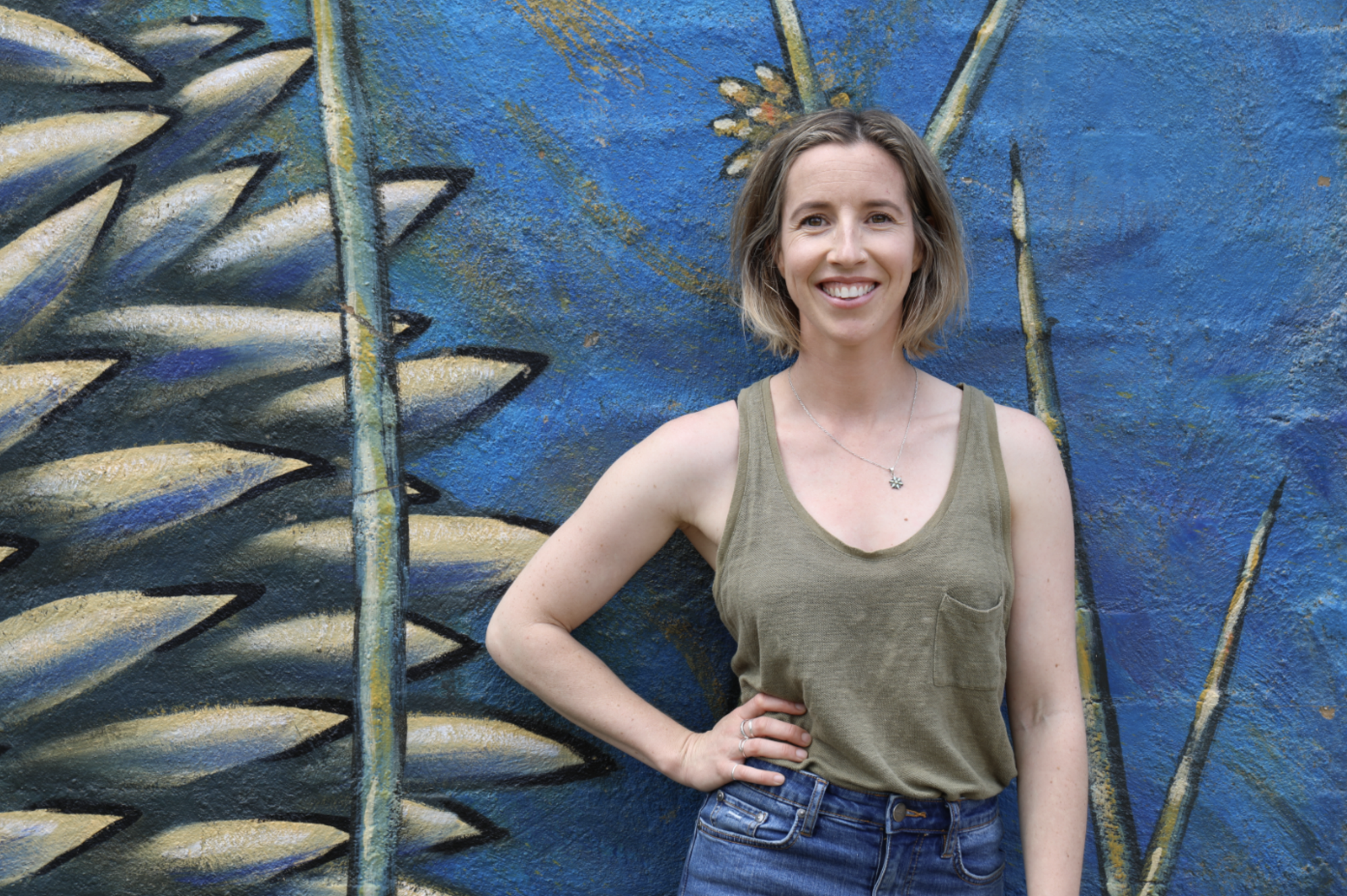 This Surf Coast woman is travelling to Antarctica in the name of female leadership and the fight to save our planet
When Lily Brown was a kid, her mum told her women could do anything. But she didn't always believe it.
"I was taught I could be whatever I wanted if I worked hard," she explains over a coffee at her local Jan Juc cafe. "But there are so many professions in which women still aren't visible in leadership positions. It's one thing to be told you can do something, it's another thing to actually see other women doing it."
Now 31, the Community Engagement Ranger is one of 95 women from around the world selected to travel to Antarctica as part of Homeward Bound, a unique initiative which aims to heighten the visibility, influence and impact of women making the decisions that shape our planet.
"When I found out I'd been chosen I was so shocked," she says. "This is a dream come true for me."
The program, which runs for 12-months and culminates in the epic voyage down south late next year, develops leadership skills and an understanding of climate change science through a series of workshops both in the lead up to the trip and while surrounded by icebergs, penguins and whales in Antarctica. The women, who all represent one of the five STEMM fields (science, technology, engineering, mathematics or medicine), will have the chance to see first-hand the influence of human impact on the environment and the global-scale change needed to reverse it.
"I believe women are needed in leadership roles in order to help provide the solutions to the problem of climate change. And this program is empowering those women, because mother nature needs her daughters now more than ever."
From a young age, Lily was drawn to nature and conservation, spending family holidays by the ocean's edge climbing trees, camping and hiking through the bush. Inspired by fellow female nature-lovers, she became enthralled with Dian Fossey and Jane Goodall.
"I was obsessed with apes; I wanted to study primatology," Lily says. "And here were some women who were leading their fields in science. I really looked up to them."
But in regional Victoria, it was harder for Lily to find role models. "There weren't a lot of women working in field roles outside of metropolitan Melbourne; there still aren't," she explains.
Lily studied a Bachelor of Science majoring in Conservation of Australian Wildlife. She completed her honours in fire ecology and also did a Masters in Teaching.
It was while working as a forest fire fighter, battling bush blazes during the deadly Victorian summers, that she began to experience the misconceptions and imbalance of gender in these types of fields first-hand.
"When I would tell some people what I did, they would say 'what do you mean you're a firefighter? You're a girl!'" Lily says. "I'd have to explain to them that it's not all about brute force."
While working in the remote community of Maningrida in Australia's Northern Territory, she again sought strong, compassionate female leaders to inspire her – and found them.
"I spent some time with the female elders," she says. "They really showed me how important having strong male and female leaders is for a community."
Now a Community Engagement Ranger with Parks Victoria, Lily combines her passion for conservation and education to inspire other women and young girls to care for nature and become change-makers in the fight for the environment. But there's still a long way to go for female leaders, explains Lily, not just in science but all fields.
"Despite making up 45% of the global workforce, women are globally underrepresented in leadership positions," she says. "Female leaders are still labelled as bossy, mean and aggressive and continue to be asked whether they're planning to have a family or not in job interviews."
"I also think it's a bit of a female trait to underestimate our own value. Despite being in a leadership position now, I still recognise that in myself."
This self-doubt is one of the main reasons Lily is looking forward to her Homeward Bound journey.
"Aside from getting to travel to Antarctica, I think meeting all these other like-minded, inspiring women in STEMM industries is going to be a huge boost for me," she says about the other participants from around the world as well as from Victoria. 
"I think these women are going to show me I can do more than I ever thought possible."
When it comes to climate change, though, Lily has no doubts. Something needs to be done in Australia.
"I think there's been total inaction and a big part of that is the current leadership we have and the lack of value they're placing on the planet," she says. "Scientists know we are really messing this up but that message just isn't getting through to the people who make decisions. Part of what Homeward Bound aims to do is empower the whole population to push the government to make the environment a priority."
Lily is currently raising money for her Antarctica trip, which is self-funded. You can follow her journey on Instagram at @ranger.lily and donate at chuffed.org/project/ranger-lily