← Back
Women over 30 are taking up this exhilarating, overlooked sport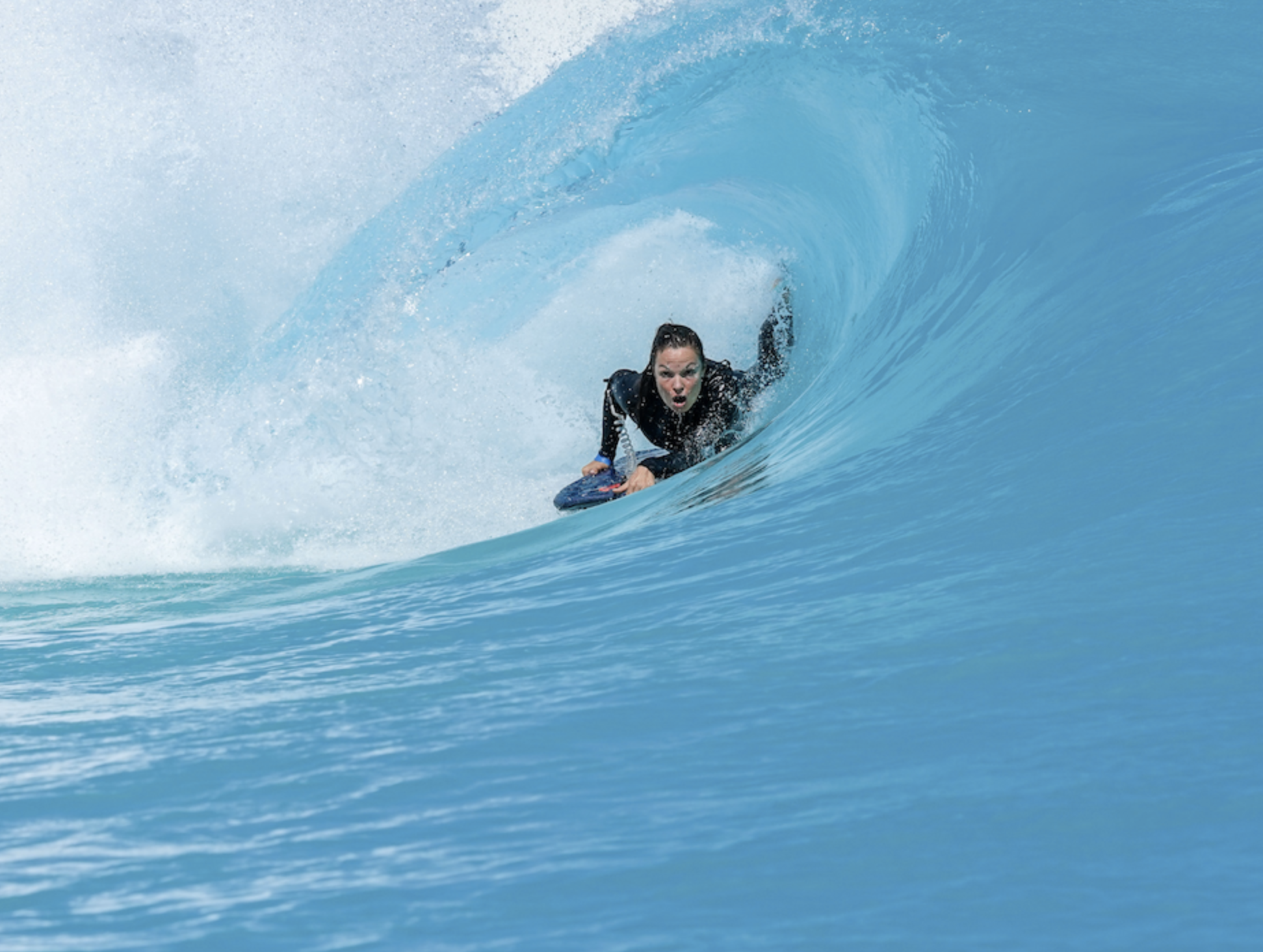 Women who try this sport say they're hooked for life and have never felt fitter.
If you're unfamiliar with bodyboarding as a sport, you'd be forgiven for picturing sunburnt beach-goers pushing happily screaming kids onto whitewash waves. In reality, this exhilarating sport can take place at some of the world's best breaks and looks a lot more like surfing than playing around in the shore break.
Now, a pastime that used to be the domain of teenage boys is being picked up en masse by women over 30 looking for fitness, friendship and fun. So, what's the appeal of this overlooked water sport and why should women consider signing up and sharing the stoke?
It's easy to get into, with immediate payoff
Rob Barber, bodyboarding champion and founder of Bodyboard Holidays, says low barriers to entry and instant fun means women are flocking to the sport – the fastest growing demographic on his trips is females between the ages of 30 and 65. "Our feedback shows that the increase in bodyboarding participation for women in particular is due to the ease of transporting the boards (no roof rack, no heavy travel bag), low cost and the fact that the goals at an early stage are achieved really quickly," Rob explains.
Toby Player, Director of online and NSW-based shop Bodyboard King, has also noticed the increase in 30+ female bodyboarders and agrees it's a simple, low-risk sport to pick up. "Bodyboarding is easier to learn that stand up surfing, especially if you don't have much ocean knowledge, and you can still have heaps of fun even if you're not super fit. It's also low impact so there aren't hip and knee injuries like in surfing."
You'll feel like a kid again and make new friends 
Deb Partos, 47, started bodyboarding at her local breaks around Sydney's northern beaches two years ago after noticing more and more women trying the sport at her son's club. She says she loves the 'personal challenge', and before long she was attempting tricks like barrel rolls.  "When I do something like that I feel like a kid again, pumping my fists in the air," Deb says. "I recently took a girlfriend out who had never bodyboarded before and she was right out the back, squealing and screaming. It's just so much fun."
Deb says bodyboarding is also a great way to build community and make female friends. "I've met so many lovely women from their 20s to 60s. The female divisions have a real following now and it's a very supportive community." Rob agrees, noting that - more so than surfing - the focus is on fun in the water and not competitions. "In bodyboarding there are no egos and nobody is trying to be cool," he says. "It's a great hobby to enjoy with your friends."
It benefits your mind as well as your body
It's no surprise that bodyboarding has a fantastic fitness factor. Kicking with fins and using your arms to paddle builds lean muscle and is also a great cardio workout - especially in bigger waves. "We have a lot of women getting into the sport at this time of year because they're trying to get fit and healthy as a new years resolution," Toby says.
Rob agrees that a bodyboarding session is better than a Pilates class. "The paddling motion is amazing as a leg and bum workout," he says. 
But it's not just the physical benefits that attract women to the sport. Due to their tendency to focus us on the moment, ocean-based activities are often described as meditation in motion. In the past decade, surf therapy programs have popped up all over the world. In fact, in 2017 the United States Navy embarked on a $1 million research project to investigate the therapeutic potential of surfing for military personnel with PTSD, depression or sleep problems with promising results.
"I've heard so many women say they love being in the ocean for this reason (the mental health benefits) but they could never surf," Toby says. "Well, there's another way."